About Art Prindle Construction, Inc.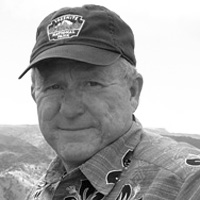 I am Art Prindle, and I've been remodeling homes on the San Francisco peninsula since 1980. I specialize in additions- both with and without architected plans and engineering, permit ready or needing permits. I can draw up simple additions on my computer CAD program and get the necessary engineering and permits if need be before work begins. We run a small crew giving personal service as we do our own foundation and framing and interior carpentry and have a team of dependable subcontractors for the infrastructure and finish surfaces work (references upon request). I also have architects I work with for more involved projects.
My project territory spans the mid peninsula with the majority of my projects lying between Mountain View (South) and Redwood City (North): I work out of East Palo Alto, and I want to stay close to my work for supervision and control.
Past projects have included, on the large side, a tear down and ground up two story structure with basement, a major first floor strip and re-do with a new second story addition, and, on a more moderate scale, several first floor additions and remodels with a few new basement under existing house projects. I have done several smaller remodeling projects as well for repeat customers.
I tend to be detail-oriented on structure, and I like to build strong. I enjoy working closely with the engineer and architect when we have them on the job and with the client when they so desire.