Testimonials : what people are saying about Art Prindle Construction

Art Prindle has done excellent construction projects for my 3BR San Mateo house for more than 20 years. He is professional, creative, resourceful, honest and pleasant. He has a loyal, reliable crew and excellent subcontractors. He completed my deck in time for my outdoor wedding reception and our kitchen remodel for our Superbowl party! He aslo did earthquake proofing, closet renovation, built-in bookcases and cabinets. I have recommended him to friends numerous times and highly recommend him now!
Mary Ann | San Mateo, CA |
See this project

Art Prindle did a fantastic job. We won several national and local awards for the project and Art's dedication to getting the job done right was a big part of its success. We have worked with Art on subsequent projects and I would readily recommend Art to others.
Ed Kaplan | Saratoga, CA |
See this project

Art Prindle Construction, Inc did foundation and framing on an addition to my house in Redwood City, CA- they were excellent. I was totally satisfied with everything. They went above and beyond. They did it right at every turn. They did it as an owner builder and handled the inspector very professionally. They got everything done very well. I could not have been more pleased with their work. The cost was reasonable. Art was on the job site whenever it was important and he has been in the business for years. He took a lot of care and we could tell that not only did he do things right, he loved what he was doing. He did an awesome job. The workers he had on the job were very professional. They could have done the job themselves. They were professional and fantastic. They covered things so that it did not get rained on. They snuck it in between rainstorms. There was nothing I could find fault with. Their commitment was 100%. They did a fabulous job. I will hire them again.
Tim Rondthaler | Redwood City, CA

I sincerely love the work that Art Prindle Construction has done at our home over the years. The two times we used someone else we regretted it. The doors and windows installed by that other guy still remind me of mistake of not hiring Art. Also the way the spa deck was executed reminds me it's best to hire the smarter guy- Art! Who else would have suggested the brilliant idea a loft for the garage conversion and saved us money for an architect. And in the winters, we're all glad you recommended the floor heating for under the ceramic tiles of our new kitchen.
Collin Park | Redwood City, CA

We worked with Art on two home projects. The first included an addition and remodel of interiors including a complete kitchen installation. The second included replacing windows and remodeling a den from the studs to final finishes. In both projects, Art was a joy to work with. His experience shows as he brings an engineer's mind to the art of construction. He also has great people skills, and brings subs who are highly-skilled and nice to have around. Art has a wonderful design sense and his ideas for our second job made a huge difference. It's just what we wanted even though we could only describe it in general terms. In both projects we had a great result and enjoyed working with Art from start to finish.
Julie | Menlo Park, CA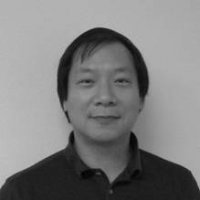 We always wanted to steam shower for its therapeutic and cleansing benefits. Then after 30 years of dreaming and with the help of Art Prindle construction it's now a reality. Our guest bathroom was 30 years old and the plans for the original house piping and structure were unknown. Art Prindle Construction surgically gutted the old bathroom down to the studs and presto, we have a well
architected
and engineered steam sauna bathroom. Art Prindle Construction's selection of the sub-contractors was very good but more importantly Art Prindle Construction oversaw every meticulous detail. The project required electrical, plumbing, sheet rock, masonry, tile, glass, etc. Job well done. We now have a private spa retreat to enjoy in our home.
Jeff Chinn | Foster City, CA